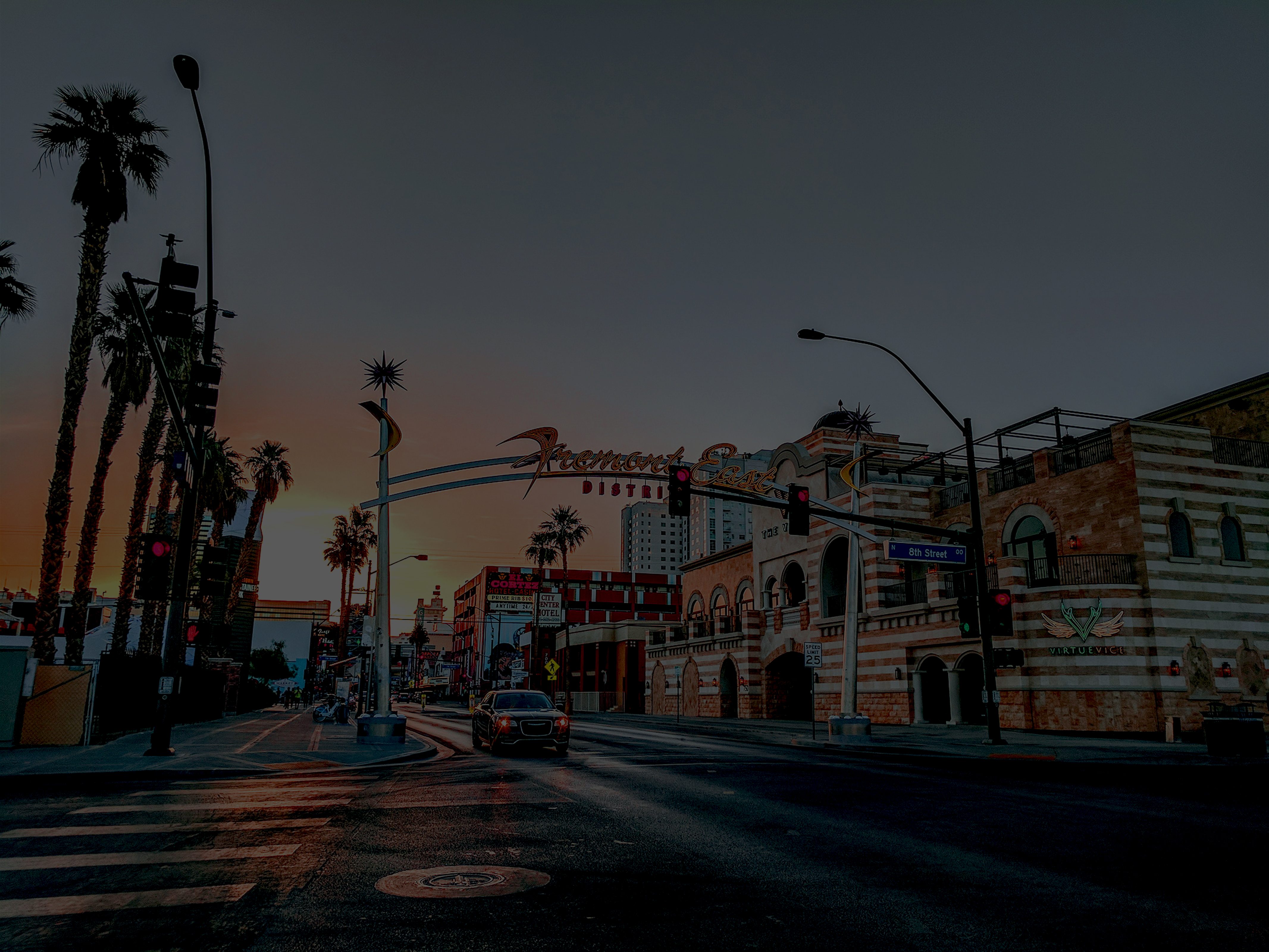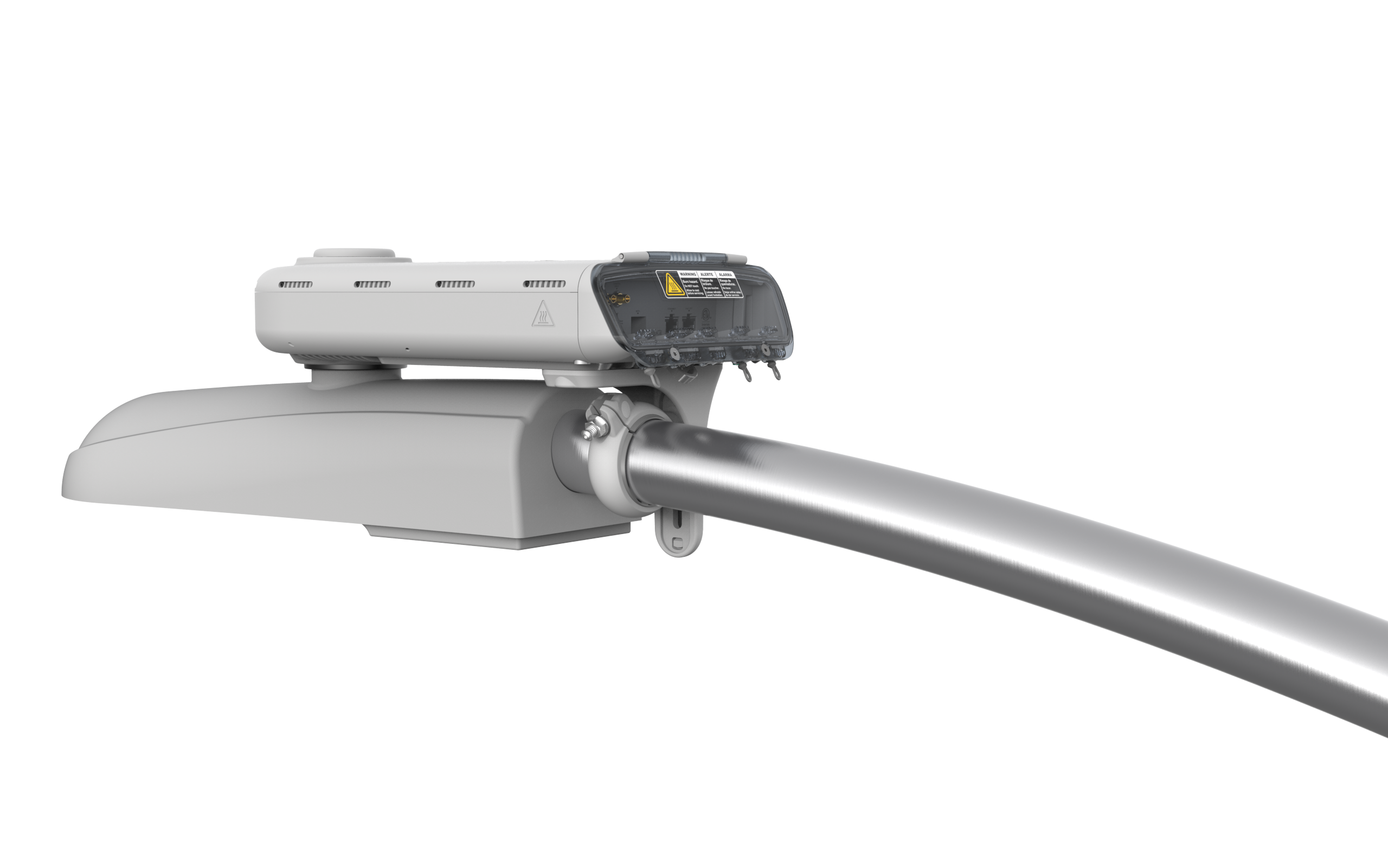 UbiHub AP6 Streetlight Wi-Fi Access Point
Makes public Wi-Fi and lighting control projects easier to deploy, monitor and afford.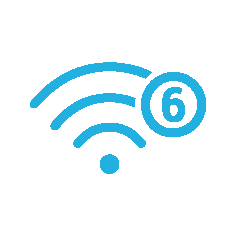 Wi-Fi 6 AP
2.4Ghz and 5Ghz radio
12 integrated omni antennas
Dynamic bandwidth
200 client connections per AP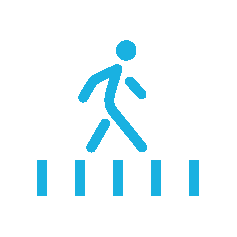 Use Cases
Commercial areas
Park connectivity
Free or ad-support services
Secure access for groups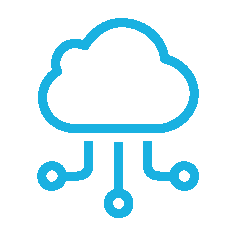 Cloud Managed
Multiple and groups of APs
VPNs, Blacklists, QoS
Real-time analytics
OTA updates and releases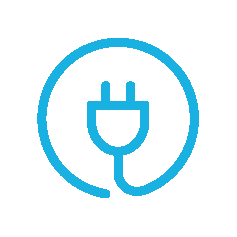 Simple Install
Installs in seconds
Plugs into photocell socket
PoE port for 3rd party devices
Lower overall cost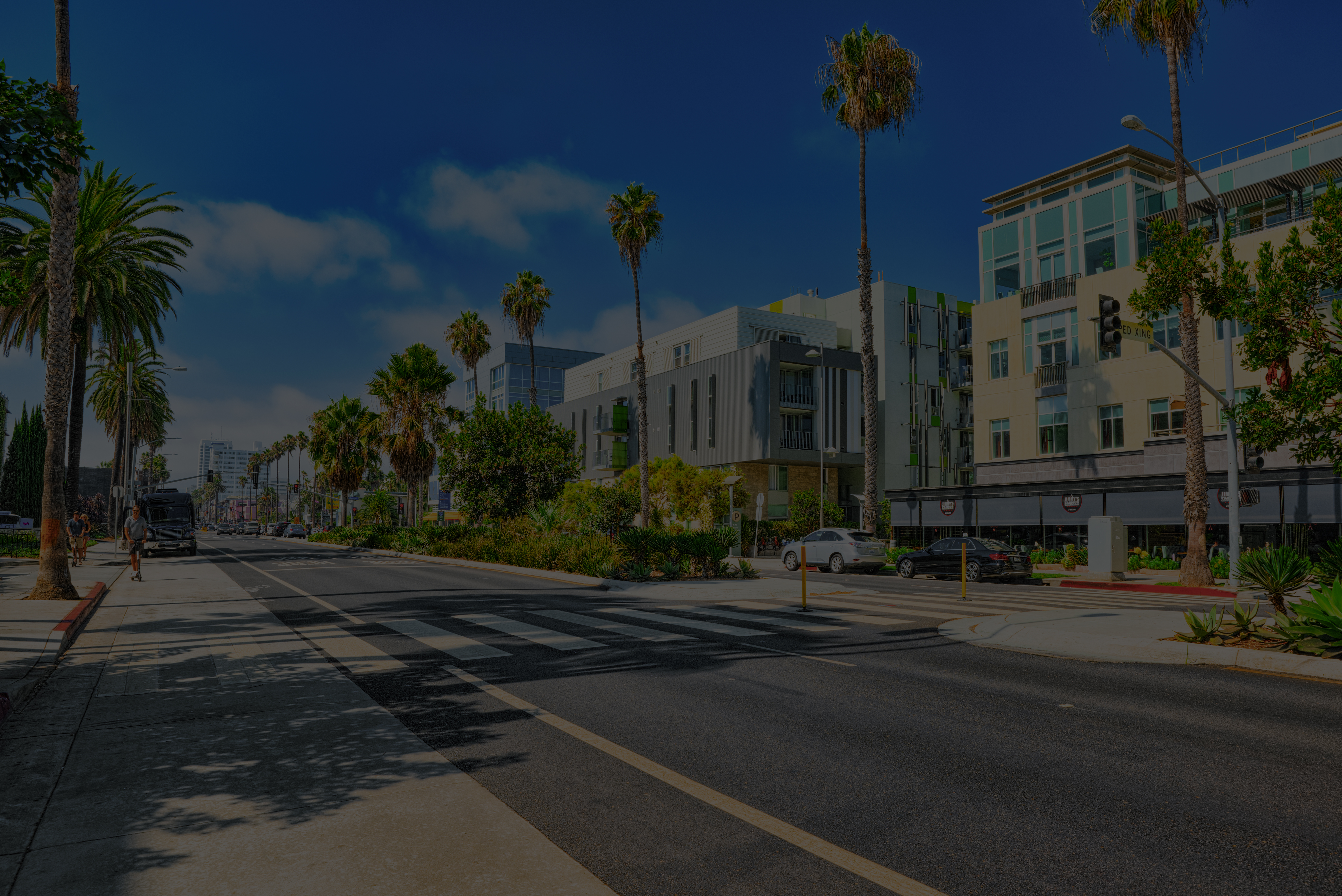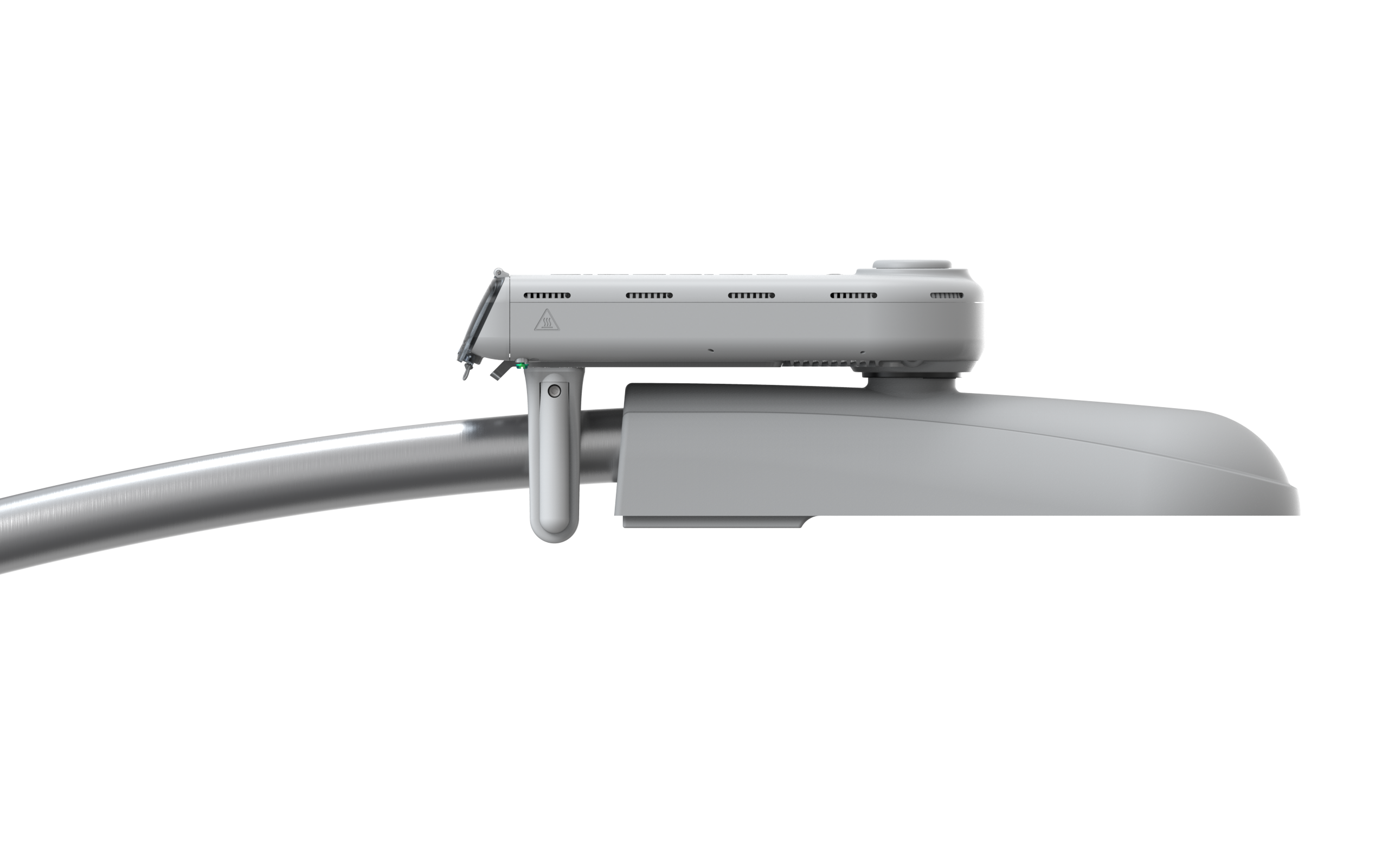 Industry-First Streetlight Wi-Fi 6 Access Point
UbiHub AP6 streetlight Wi-Fi platform uses existing streetlights to deliver reliable broadband service in a simple and cost-effective way. It is easy to deploy, nearly invisible from the street, and can be monitored through an intuitive management system.
The Wi-Fi access point delivers 4x the performance of competing solutions and 40% greater coverage. This multi-purpose platform also offers intelligent lighting controls and a PoE port for integration of 3rd party equipment like video cameras and microphones.
Streetlight Wi-Fi in Commercial Areas and Parks
Cities are committed to bridging the digital divide. The question is what is the fastest, most economical way to do that in public spaces like parks and commercial areas? UbiHub AP6 answers that question by using existing streetlights to deliver connectivity.
It provides city and park managers with the ability to provide Wi-Fi to guests or extend city Wi-Fi to staff. We've made it easy for you to manage groups and control access rights.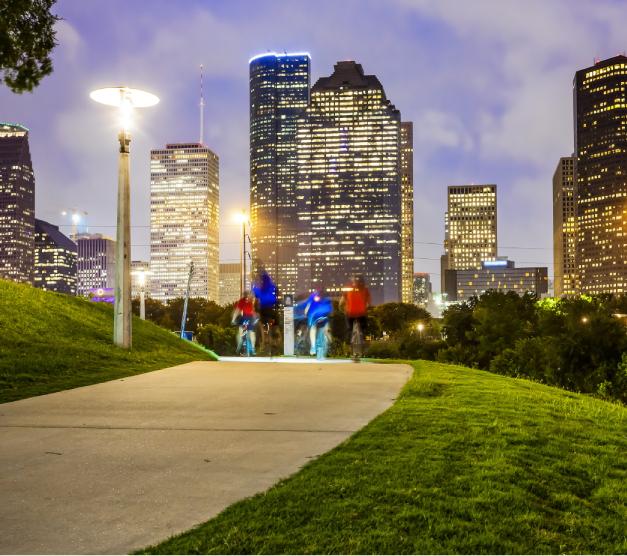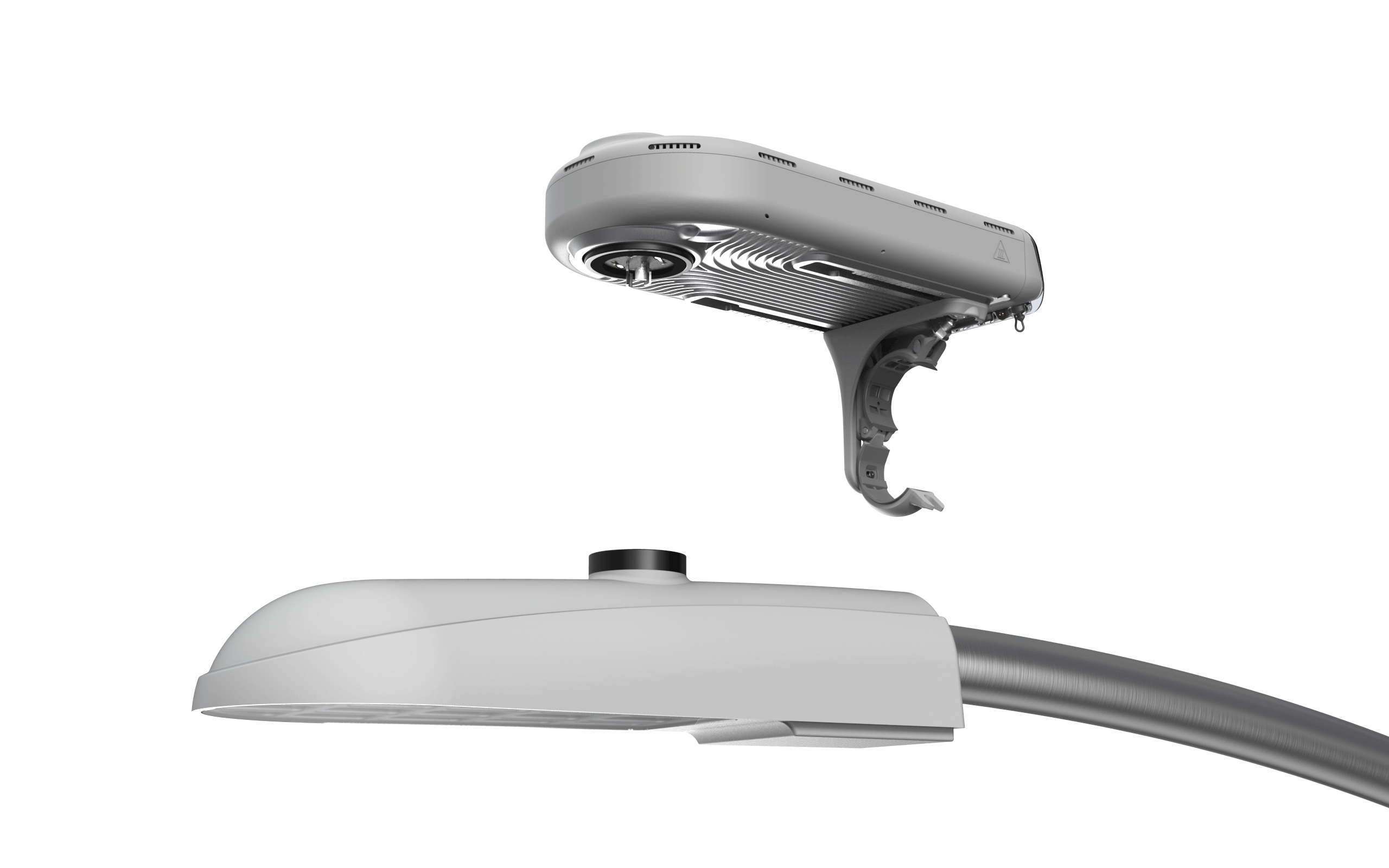 The UbiHub AP6 Streetlight Wi-Fi Platform
With the UbiHub AP6, you get a Wi-Fi 6 access point that is easier to deploy and monitor.
Faster network performance
Delivers 40% higher data rates for single device
Low profile form factor
Nearly invisible from the street
Node activator app
Streamlines device installation
1 Integrated dashboard
UbiVu manages & visualizes all Ubicquia Products
Better Data, Better Insights
The data collected by the UbiHub AP6 can be easily accessed through UbiVu, Ubicquia's cloud management tool. It also includes APIs designed for quick and simple sharing of data with third-parties.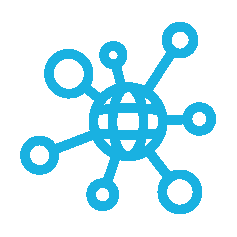 Connectivity
Number of Wi-Fi users
Bandwidth consumption
Manage or create groups
Update access point role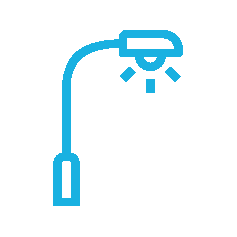 Lighting
Energy consumption trends
Lamp brightness
Pole and fixture damage
Thresholds, schedules & groups
Manage Devices in the Cloud
We've made it easy for you to manage UbiHub APs with our cloud-based management system, UbiVu. You can set up and monitor all devices in real-time, manage groups, control access rights, and update software with one system.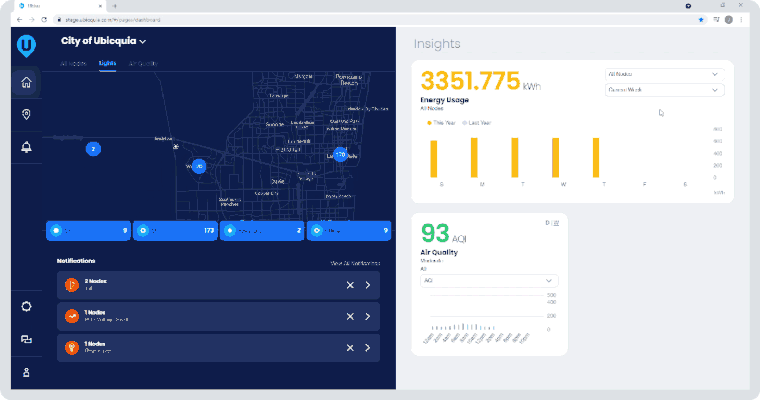 UbiHub AP6 Technical Details
| | |
| --- | --- |
| Cloud management | Power Supply (auto-sensing): 120V to 480V (50/60Hz) |
| Mesh multiple access points with one backhaul | Up to 200 client connections per AP |
| Multiple backhaul options (Ethernet, Fiber and LTE) | 12 integrated omni-directional antennas |
| Integrated utility metering and light control | 2x5GHz and 1x2.4GHz 4x4 MU-MIMO |
| PoE port for integration of 3rd party cameras and other sensors | Size: 386mm x 208mm x 69mm |
| Open APIs for all data | Weight: 4.4kg |