Grid Management, Smart Lighting, and Smart City Applications
Get Guidehouse Insight's White Paper "LTE-Based Networks Provide a More Flexible and Future-Ready Platform for Grid Management, Smart Lighting, and Smart City Applications" highlighting how smart city, small cell and smart grid solutions offer cities cost-effective and scalable applications to make them smarter, safer, and more connected.
The Industry's First Sensor to Monitor Critical Grid Transformer Assets 
UbiGrid™ DTM+ extends transformer monitoring technology to enable real-time transformer condition and health analytics for future failure prediction and prevention. This new sensor gives you a clearer picture of your distribution transformers than ever before to drive down SAIDI and the economic impact of outages while reducing the O&M costs of maintaining these critical assets.
Ubihub Industry's First Streetlight Based WiFi 6 Access Point Buy Three Get One Free
Accelerating the deployment of public WiFi with increased capacity and speed
Includes multiple backhaul options and cloud-based management
making cities smarter, safer and more connected
Bridging the Digital Divide with Connected Streetlights
Nearly 30 million Americans lack adequate broadband access, which has been further emphasized by the economic challenges brought by COVID-19. Ubicquia's RAN General Manager Joerg Lehnich discusses how Ubicquia's streetlight-based small cell solutions and WiFi platforms cost-effectively help bridge the digital divide to enable next-generation wireless connectivity.
Advanced Lighting Controls
When LED streetlights are networked together using a central management system to become "smart" streetlights, savings of up to 85% are possible. 
Simply Connected Simply Smart
Ubicquia's network and IoT products are designed to leverage a city's existing streetlight infrastructure and accelerate the deployment of smart city services that drive savings, connectivity and intelligence – today and tomorrow.
Simply Connected Simply Smart
Leverage more than 360M+ compatible streetlights globally to deploy Smart City, Broadband and Small Cell services.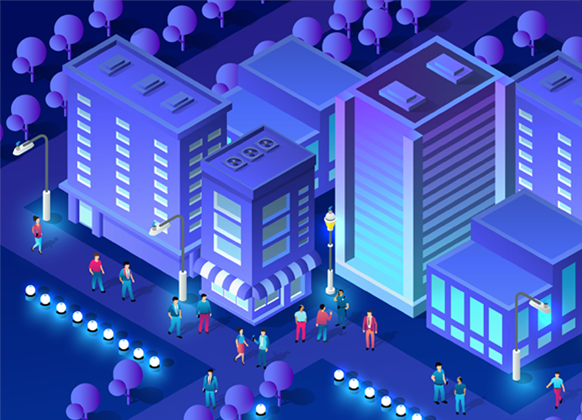 Make Your City Smart Overnight
We offer municipalities, utilities, corporate/college campuses and mobile operators, cost-effective and expandable network equipment for deploying Smart City, broadband and Small Cell services on their existing streetlight infrastructure.
Simply Deployed
Our products and services help cities work more simply and productively, solve problems creatively, and collaborate with a shared purpose. Plus they're all designed to work together simply. When cities have the power to build smart infrastructure with tools and products they love, they can simply change the future.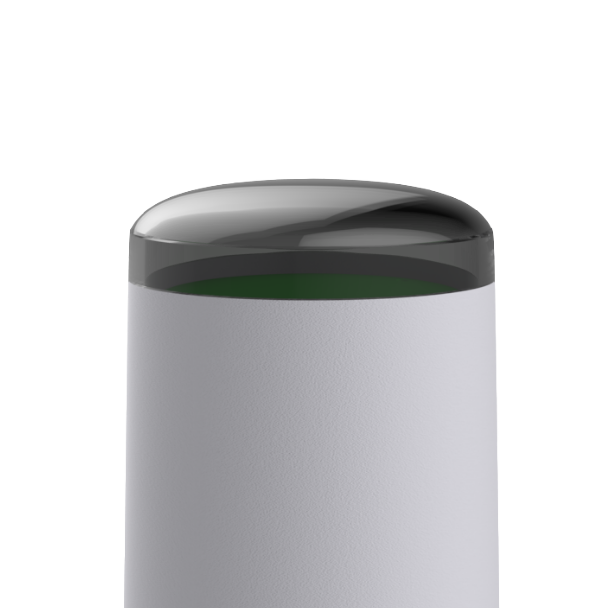 "We believe their Ubicell 2.0 will significantly improve our ability to deploy smart city sensors and services for our customers to monitor critical infrastructure. We've deployed mesh systems in the past that require gateways which increase installation time, complexity, and cost. Our experience with LTE connectivity has driven faster deployments with better coverage while decreasing our customer's operational, maintenance, and network costs."
"Smart lighting solutions provide cities with an opportunity to drive down energy usage and improve environmental conditions. Working with Las Vegas and Ubicquia, we're using IoT technology to measure and monitor air quality in the downtown area, while also reducing energy used during the daytime hours."
"Qualcomm Technologies is committed to using cutting-edge connectivity and edge computing to help cities grow smarter. We are excited to see the Ubicell utilizing our Qualcomm SDM845, and we look forward to continued collaboration with Ubicquia in the future."
Memberships
Ubicquia is a proud and active member in the following industry organizations to help lead and drive efforts to make global smart connectivity a reality.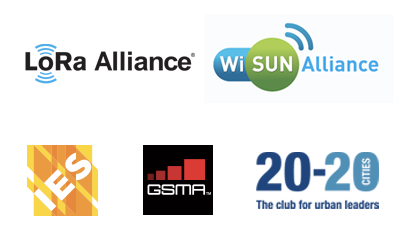 Connect With Us
Get help before purchasing or make a purchase: interact with Ubicquia sales team to match your needs with the right products and services.
Ready to learn more about our product suite or make a purchase? Interact with our Ubicquia sales team who will quickly match your needs with the right products and services.