Book a Ubicquia Demo
Discover how our smart city, smart grid and connectivity platforms can make your community smarter, safer and more connected.
See the Simplicity of our Solutions
Our platforms are simple and cost effective to deploy at scale. You can deploy them in seconds using existing infrastructure. And, they offer a total cost of ownership which is 80% lower than traditional approaches.
We have worked hard to understand what data matters most to our customers and we've built the tools to get insights from it. Now, you can use that complex and disparate data to make intelligent decisions.
That's the power of Ubicquia. Let us show you.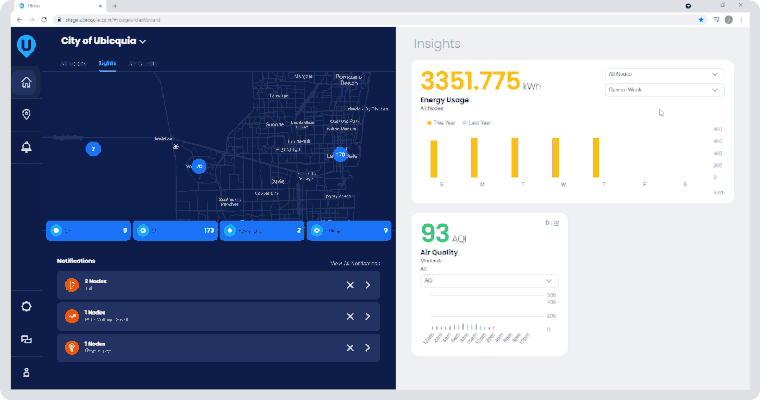 Book a Demo
Fill in your contact information to complete the form. We will be in touch within 1 business days to book your demo with a Ubicquia expert.