Events and Webinars
We look forward to showing you how our smart city, connectivity and smart grid solutions can cost-effectively be deployed to make your community smarter, safer and more connected.
EVENT
UTC Telecom & Technology Conference
The Utilities Technology Council (UTC) is a global trade association dedicated to serving critical infrastructure providers. We're excited for the UTC Annual Conference in our own backyard to join information and communications technology (ICT) professionals and technology partners who aren't solely talking about modernizing utilities – they're putting it to work.
June 5-9
Broward County Convention Center
Booth #814

WEBINAR
Navigating the EV Revolution: Managing Grid Resiliency and Adapting to the New Demand Landscape A T&D World-hosted webinar sponsored by Ubicquia
Join us for an insightful discussion on the implications of the EV revolution on utilities and the strategies they can employ to adapt to this rapidly evolving landscape.
Tuesday, June 13, 2023
11:00 AM ET / 10:00 AM CT / 8:00 AM PT / 4:00 PM GMT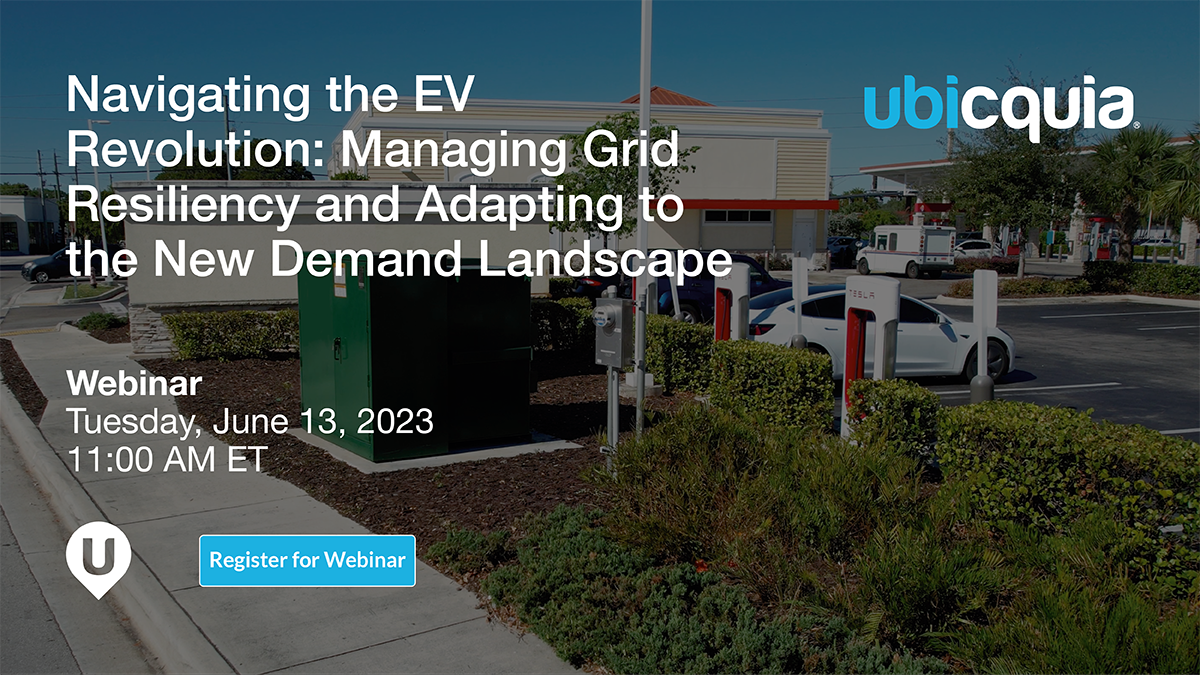 EVENT
Southeastern Electric Exchange (S.E.E.) Annual Conference
Ubicquia is a proud sponsor of the Southeastern Electric Exchange (S.E.E.) Annual Conference June 27-30, 2023 in Hollywood, FL.
Southeastern Electric Exchange is a non-profit, non-political trade association of investor-owned electric utility companies founded in 1933 whose mission is to develop and enhance the human, operational and technical resources of members companies to the fullest and provide coordination of storm restoration services.