Ubicquia Announces Master Distribution Agreement with UrbanSP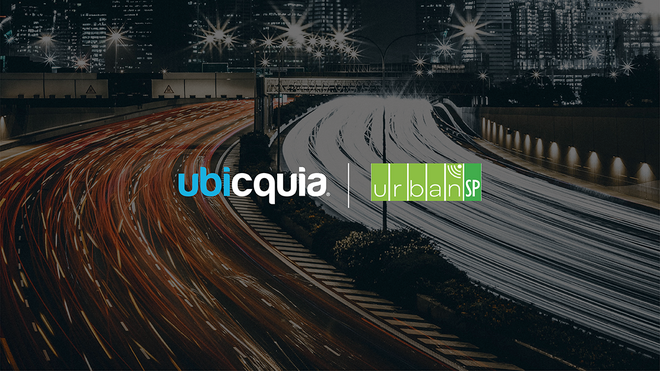 Strengthens Ubicquia's Go-to-Market Capabilities in Latin America and the Caribbean
FT LAUDERDALE, FL – July 25, 2023 -- Ubicquia, Inc., a company dedicated to making intelligent infrastructure simple and cost effective to deploy, today announced a distribution agreement with UrbanSP, an American Smart infrastructure company originating in Miami with offices throughout Latin America and the Caribbean. The partnership gives UrbanSP the rights to distribute Ubicquia's intelligent streetlight platforms in the region.
Ubicquia's intelligent platforms use existing infrastructure to accelerate IoT (Internet of Things) projects. They plug into the photocell socket on the top of streetlights and start delivering IoT capabilities in minutes. The platforms are deployed by 700 of the largest utilities and cities in the United States. With this partnership agreement and benefiting from UrbanSP's broad reach across various countries, Ubicquia will expand its presence in Latin America and the Caribbean.
"Ubicquia's platforms solve a lot of the challenges our customers face. They provide a fast and effective way to bridge the digital divide, reduce energy consumption, improve public safety, and monitor air quality," said Gerardo Guarino, Director of UrbanSP. "By deploying on streetlights, we can finish projects 10x faster and at a much lower cost. We are excited to add Ubicquia to our ecosystem and bring additional value to our reseller/VAR partners in the region"
UrbanSP first established its operations in Miami, providing services aimed at enabling smart territories with the help of solid infrastructure, ecosystem, and outcome-focused practices. Delivery in the region is exclusively on a P2P model. Today the company has offices throughout Latin America and the Caribbean. They offer clients IoT consulting, financing, and services through opex and capex models. They have delivered several projects for cities and have a well-established and recognized resellers.
Under the terms of the Master Partnership Agreement UrbanSP will distribute:
UbiCell® Νetwork Streetlight Controls designed to deliver energy savings
UbiHub® Multi-Purpose Platform that gives cities and police departments a simpler way to deploy situational awareness and LPR cameras, deliver Wi-Fi and provide street analytics to reduce congestion.
UbiSmart® AQM+ an air and noise monitoring sensor that is more cost effective than conventional solutions.
UbiVu a cloud-based asset management system that delivers powerful data, analytics, and management capabilities for the full portfolio.
"This partnership allows Ubicquia to scale and support our partners and projects in Latin America and the Caribbean with better efficiency. We are excited about the opportunities it opens for both of us," said Kyle Brown, Vice President Worldwide Channels, Ubicquia. "It's an exciting time for customers as we work together contributing to the development of sustainable and connected communities in the region."
About UrbanSP
UrbanSP was founded in 2021 with a deep-seated passion for creating Smart Territories Solutions through outcome-oriented methods. Our company, headquartered in Miami, Florida, was established by a team of knowledgeable and experienced entrepreneurs with a collective expertise of over 20 years in delivering IT, Networking, and Collaboration Technologies.
At UrbanSP, we offer a comprehensive range of services encompassing consulting, financing, analytics, as well as maintenance and operational continuity. Our focus lies in IoT devices, data collection, and Smart Cities Architecture. Through our extensive ecosystem of partners, we strive to empower cities across the region to enhance their infrastructures and establish vital connections using technology as a pivotal tool.
Our commitment to generating innovative solutions is driven by our dedication to advancing urban environments. By leveraging our expertise, we enable cities to become smarter, more efficient, and sustainable. UrbanSP is at the forefront of shaping the cities of the future, transforming them into vibrant, connected, and thriving hubs. Learn more by visiting www.urbansp.city
About Ubicquia Inc
Ubicquia® intelligent infrastructure platforms install in minutes and simply plug into the photocell sockets of 360 million compatible streetlights to reduce energy consumption, enhance public safety, and lower operations and maintenance costs. Our communication platforms use existing streetlights to expand public broadband and help mobile operators accelerate their 5G and Fixed Wireless Access deployments. Our smart grid products attach to existing distribution transformers in minutes, providing predictive analytics that make the grid more resilient. Ubicquia products are deployed by more than 700 customers, including the largest cities, utilities, and mobile operators across North America. To learn more visit www.ubicquia.com
Media contacts: Gerardo Guarino gguarinof@urbansp.city y Vivian Pineda vivian.pineda@ciberc.com