Ubicquia acquires CityIQ to scale streetlight technology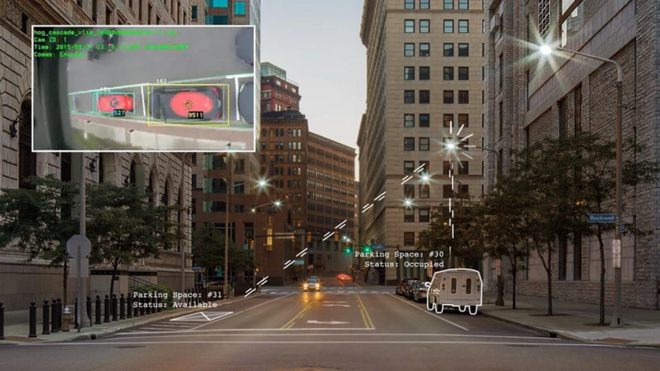 May 13, 2020, CitiesToday - Sarah Wray - Ubicquia has acquired smart city platform CityIQ from GE Current, with plans to make it more accessible to cities of all sizes.
The deal includes all CityIQ assets including technology and related patents, as well as contracts with customers across the US and Canada. CityIQ staff from Montreal and Cleveland will be brought into Ubicquia, which was founded in 2014.
CityIQ was launched in 2015 to turn streetlighting into connected digital infrastructure and provide richer data to support city management, including public safety, mobility planning and more. CityIQ nodes on streetlights include optical, acoustic and environmental sensors. The edge AI platform captures and analyses the data from the sensors. Through APIs, cities can integrate their data with internal systems or with third-party partner platforms including ShotSpotter, Genetec and Xaqt.
Ubicquia CEO, Ian Aaron, said CityIQ is an ideal fit with Ubicquia's existing portfolio, which includes streetlight controllers, small cells and data analysis software.
He told Cities Today: "CityIQ is a logical extension to what we're doing. In fact, we have some products coming out later in the year and early next year that are all AI-based camera and audio sensors that plug into the streetlights and are able to do things like traffic optimisation and anonymous people movements.
"CityIQ has been doing this for five years – they've been pretty much pioneers in the US and Canada around this."
The CityIQ technology has been deployed in Atlanta, San Diego, Portland and Schenectady. Ubicquia's plan is to scale this to more cities.
Aaron said: "Smart cities have been in pilot purgatory for ten years. CityIQ has been known as one of the premium products out there and we're doing work to make sure that we can deploy this in cities of all sizes."
While a key selling point of platform products such as CityIQ is the idea that the use cases are limitless, a priority for Ubicquia is delivering a level of standardisation to get more cities on board faster. It is working on comprehensive AI training models for common use cases such as traffic optimisation, crosswalk management, understanding road safety near misses and bike lane monitoring.
"Instead of going shallow and wide, we want to go more narrow and deep," Aaron said.
"We are pleased to pass the reins of the CityIQ business to Ubicquia," said Manish Bhandari, president and CEO of Current. "They are an excellent fit for our people, the technology, and for the platform's customers. By adding CityIQ to Ubicquia's other technology, they will jointly be better positioned to accelerate solutions for cities solving their most pressing public health and safety issues."