The Humble Streetlight is the Backbone of the Modern Smart City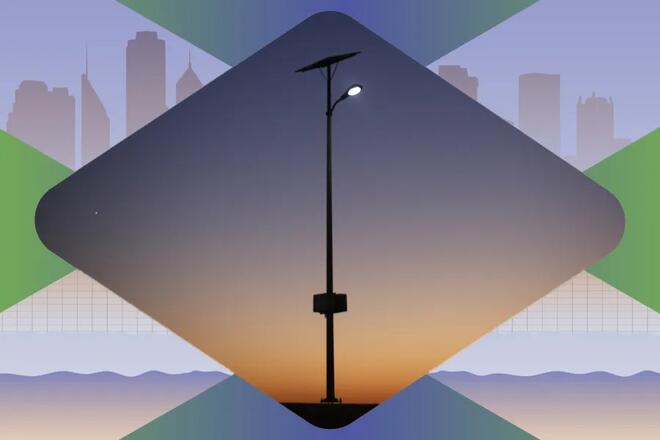 A look at five key smart city technologies that can be tacked onto streetlights.
by Jordan McDonald, EmergingTechBrew
Illustration: Morning Brew, Photo: Mohammed Abed/Getty Images
---
On a Paris street in the late 19th century, the first-ever electric streetlight flickered to life. Now, nearly 150 years later, the electricity coursing through street and traffic poles powers a lot more than just lights.
In recent years, the humble streetlight and traffic light have become the backbone of the modern smart city, housing a bevy of sensors, communication devices, cameras, and other technologies used to help digitize the streets. The fact that so many such posts already exist—New York City has over 315,000 streetlights, for example—makes them an ideal jumping-off point for installing "smart" add-ons.
"For years, it was the dumb piece of infrastructure—it's like nobody wanted to manage it," Ian Aaron, CEO of streetlight-focused tech startup Ubicquia, told Emerging Tech Brew. "Now all of a sudden, the cities are realizing, 'Wow, I've got a streetlight every 50 meters.' It's eight to 10 meters high, so it's perfect for telecom equipment. Oh, and by the way, there's already power there."
Let's take a look at five key smart-city technologies that municipalities are tacking onto lampposts.
Read the rest of the article on EmergingTechBrew.