Taking 5G to the street: Low-profile, high-bandwidth 5G for urban environments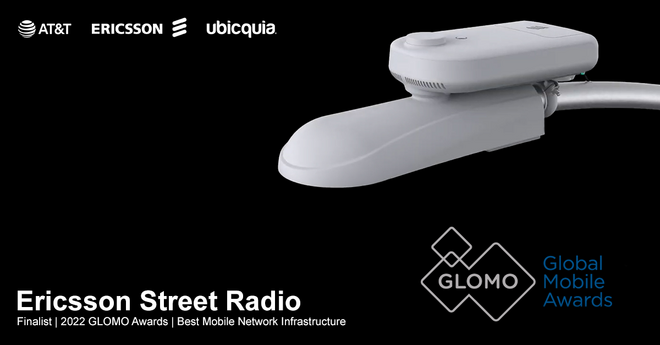 Ericsson Blog, Bharatram Thattai, 2.22.22
It's clear that consumers and business demand high bandwidth and always-on connectivity for mobile devices and applications, especially in urban environments. New street level solutions produced by Ericsson in partnership with smart city solution provider Ubicquia and supported by AT&T will power the 5G networks of the future that unlock the potential for exciting new services.
As demand for broadband connectivity and high data speeds increases, Communications Service Providers (CSP) are identifying creative ways to accelerate 5G rollouts while at the same time reducing the total cost of ownership. In urban environments in particular, delays in site acquisition cost and the general challenges of getting permits approved by local councils, as well as concerns regarding the aesthetic aspects of installations is adding up to a challenge.
Since technologies like 5G require solutions that are closer to the edge of the network, these sites are critical for delivering service to consumers and businesses. To address these challenges, Ericsson, along with smart city solution provider Ubicquia and with support from AT&T, have partnered to introduce Ericsson Street Radio 4402.
These solutions can help CSPs deploy unobtrusive coverage in urban environments by seamlessly integrating with existing streetscapes.
A boom in 5G connections
The Ericsson Mobility Report forecast shows that 5G will account for almost half of all mobile subscriptions by 2027. We've identified $31 trillion addressable consumer revenues that will flow over 5G networks by 2030. Service providers could secure $3.7 trillion of this.
5G, with its low latency and high bandwidth, will speed mobile video streaming, enhance online gaming experiences in virtual worlds, and enhance sports and entertainment events.
But a macro cell network alone can't provide the high-quality, always-on experience that mobile broadband customers will expect of 5G. In dense urban areas especially, small cell radio base stations are needed to complement the macro network. An outdoor small cell can cover a sizeable outdoor area, as well as indoor users on lower floors of buildings.
While small cells are a vital tool for network operators, siting them in the urban areas where they're most needed can be a laborious and expensive process. Site acquisition typically takes from nine to 22 months; actual deployment can take another six to 12 months. Meanwhile, the requirements for camouflage are continuously increasing and the local permitting process can be difficult.
Nearly invisible for seamless integration with cityscapes
Our answer is Ericsson Street Radio 4402. This innovative product was introduced in 2021, in partnership with Ubicquia, and supported by AT&T, is optimized for easy mounting on top of light pole luminaires.
It is part of a suite of street-level small cell solutions that include the AIR 4435, the world's smallest 4T4R street antenna-integrated radio, and the Street Macro 6705 complete mmWave base station with integrated RAN Compute.
The Ericsson Street Radio 4402 is a high-powered, cost-effective device that produces a 500% improvement in download speeds over macro-only coverage, achieving speeds of up to 150 Mpbs.
What makes the Ericsson Street Radio 4402 so effective in urban environments is that it can be installed on top of existing streetlights in 15 minutes or less. The compact devices plug into the streetlight's NEMA socket, turning each into a low- or mid-band 5G site, boosting 4G and 5G experiences across all spectrum layers. It's virtually unseen from street level, requiring zero additional footprint. Because it's so unobtrusive, it adheres to communities' beautification standards.
City and utility integration compatibility made simple
One of the most critical pieces of protecting infrastructure investments is ensuring that new platforms, products, or upgrades can be seamlessly integrated with existing systems. Street Radios connect to the Ericsson family of basebands, whether they reside in a hub or at the site location, via various backhaul options including fiber and microwave.
The Ericsson Street Radio 4402 is compatible with the 360 million streetlights that light our roads, towns and villages around the world. The Street Radio plugs into a global standard photocell socket (NEMA) and includes a revenue-grade meter that complies with local utility regulatory requirements.
The Street Radio's real-time GPS and integrated tilt and vibration sensors provide pole-asset data to let mobile operators and utilities detect failed or downed streetlights. After events like storms or blackouts, these sensors can save critical time and costs. Operators can assess damage remotely to quickly determine the best response to a failed asset.
Global sustainability potential
The low profile and power consumption of these units is another key aspect of the product and can help contribute to CSP sustainability goals. All the existing bulbs on the light poles can be replaced with LED lights as a part of the deployment.
The ability to inventory and check the health of a pole remotely allows workers to attend to any outages or identify maintenance tasks remotely. All these activities result in less driving to the site for maintenance crews, helping contribute to the reduction in carbon footprint.
Street Radio prototypes were trialed last year, and we are now in the process of field testing and deploying commercially available units in multiple cities. The product has also been shortlisted for a "best mobile infrastructure" award by GSMA.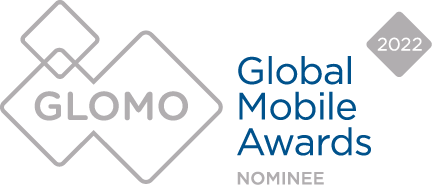 Leveraging the 360 million compatible streetlights globally simplifies, expands and accelerates small-cell deployments. It vastly reduces total cost of ownership for mobile network operators by lowering operations and maintenance expenses and increasing site availability.