Prolec and Ubicquia Unveil Industry's First Transformer with Integrated Intelligence
Deploying First Units in a Breakthrough Field Trial Program
FORT LAUDERDALE, FL – October 16, 2023—Global energy infrastructure leader, Prolec, has teamed up with Ubicquia, an innovator in intelligent utility infrastructure, to build the industry's first fully integrated smart transformer. The new transformers deliver real-time monitoring and grid analytics. Units have begun shipping to North American utilities for field trials.
The companies collaborated to integrate Ubicquia's UbiGrid™ distribution transformer monitoring (DTM+) platform into Prolec's single-phase pad mount transformers across a wide range of sizes.The integration, testing and certification is performed in Prolec's Monterrey, Mexico facility, one of the largest distribution transformer manufacturing facilities in North America.
The UbiGrid DTM+ platform is the first distribution transformer monitoring platform providing real-time electrical and physical transformer health data along with advanced grid analytics deployed at scale. Ubicquia has delivered more than 30,000 units to monitor single-phase and three phase transformers to major utilities across the US and Latin America. Prolec customers can now receive transformers pre-equipped with the intelligence needed for proactive transformer, grid, and supply chain intelligence. By integrating the UbiGrid DTM+ platform into its transformers, Prolec eliminates the need for utilities to retrofit units in the field and reduces the total cost for a smart transformer.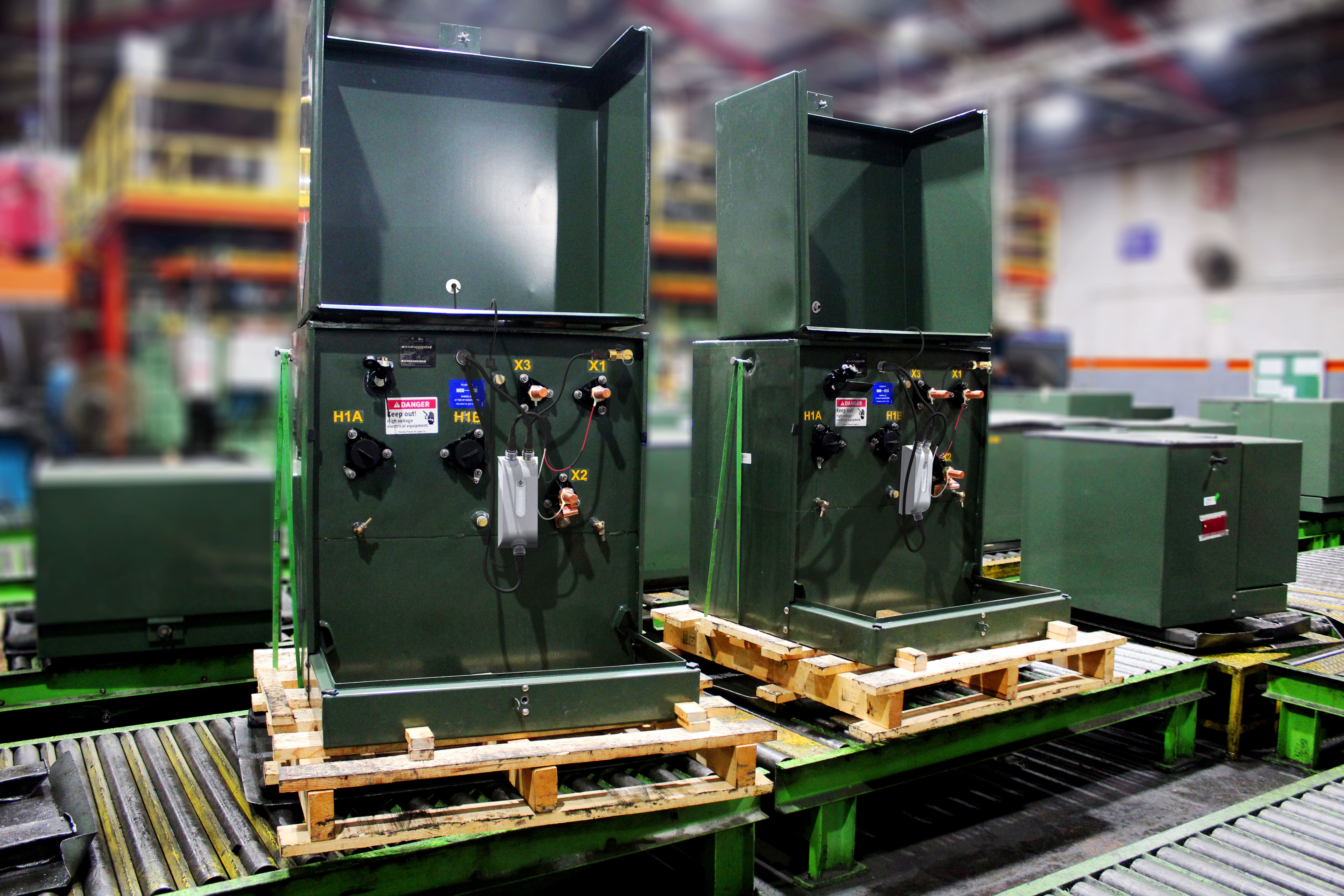 The initial use cases for the intelligent transformer include:
Predicting transformer outages to improve reliability;
Detecting and diagnosing issues with failed assets to optimize field resources and improve storm response;
Improving capacity planning, which has become more complex with the significant growth in electric vehicles, supply chain constraints, and distributed energy generation; and
Providing additional resilience for industrial and critical loads.
Commercial availability of the intelligent transformer is planned for 2024.
"This is a significant step forward in the evolution of transformers," said Ricardo Suarez, CEO of Prolec. "We are thrilled to partner with Ubicquia and shape the future of smart energy."
"Our partnership with Prolec is a vision coming to life. By delivering smart transformers, from the factory at scale, we are enabling a new age of grid analytics, and we are just getting started," said Ian Aaron, CEO of Ubicquia.
About Prolec
Internationally recognized for quality manufacturing and reliable performance for over 50 years, Prolec is an electric industry leader in the Americas with four business units—Prolec GE, Prolec Celeco, Prolec Energy Solutions and Prolec Labs—and six manufacturing facilities strategically located in Mexico, the United States, and Brazil. Our broad transformer services offering in the U.S. as well as our wide variety of transformer components complement Prolec's full line of transformer solutions for the generation, transmission, and distribution of electrical energy for utilities, co-ops, municipalities, renewable project developers and original equipment manufacturers. As a leading supplier of critical infrastructure, Prolec embraces its commitment to providing an exceptional customer experience, superior quality products, comprehensive solutions and on-time deliveries while actively developing innovative, responsible, and sustainable solutions to solve the industry's challenges.
To learn more, visit www.prolec.energy or follow us on LinkedIn.
About Ubicquia
Ubicquia's intelligent infrastructure platforms install in minutes and make the world smarter, safer, and more connected. Our smart grid products attach to existing distribution transformers in minutes, providing predictive analytics that make the grid more resilient. Our smart city solutions simply plug into the photocell sockets of 360 million compatible streetlights to reduce energy consumptions, enhance public safety, and lower operations and maintenance costs. Our communication platforms use existing streetlights to expand public broadband and help mobile operators accelerate their 5G and FWA deployments. Ubicquia® products are deployed by more than 700 customers that include the largest cities, utilities, and mobile operators across North America. To learn more visit www.ubicquia.com or follow us on Twitter and LinkedIn
.