Ericsson looks to blend in with new 5G radios for streetscapes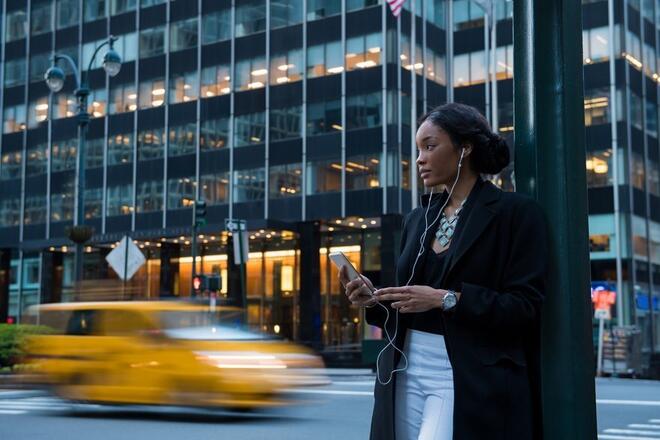 Fierce Wireless, Bevin Fletcher, 8.30.21
Ericsson debuted three new radios Monday that aim to address challenges with 5G deployments in dense urban areas, by reducing installation time and the need for multiple siting permits.
Aesthetics are another key aim, as the vendor says compact units – including one made to attach to existing streetlights – blend in with the urban environment and aren't very visible to people on the ground.
Densely populated and urban environments are often the first places where carriers build out coverage, but can come with siting and installation hurdles to deal with as 5G and small cells are deployed in large cities. The FCC in recent years approved orders to streamline small cell deployments in part to help reduce the time it takes and to lower associated costs.
Ericsson said the suite of new units meet urban deployment challenges, including expanding 5G capacity across low-, mid- and high-band frequencies with sites that don't mar the streetscape.
The vendor's Street Radio 4402 was created with smart-city infrastructure company Ubicquia and can be plugged into existing streetlights, with Ericsson promising zero footprint and installation time of 15 minutes. The radio supports low- or mid-band 5G, with a fully integrated 4x4 MIMO antenna system and a power supply that's compatible with all streetlights. It's also certified as a power meter and provides IoT functions for asset monitoring and light control. Service can be up and running in days, all of which helps lower cost of ownership per site, according to Ericsson.
Two other new radios include what Ericsson says is the smallest 4T4R street antenna-integrated radio, to boost mid-band capacity in places where macro tower deployments need fill-ins for coverage gaps; and a millimeter wave base station with integrated RAN compute.
For upcoming C-band deployments, carriers like Verizon have stated plans to light up the new mid-band spectrum first on existing 4G LTE sites in major markets. Macro towers covering dense areas with high data usage are expected to get most of the early attention, but Verizon has said small cells are still part of the picture for C-band. Last month, Ericsson won a new $8.3 billion 5G deal with Verizon, mainly for RAN gear.
All the radios announced Monday use Ericsson silicon. The vendor's street-focused portfolio also includes options for transport, including wireless and wired backhaul and fronthaul.
"Urban deployments are critical for reaching the full potential of 5G," said Kevin Zvokel, head of Networks for Ericsson North America, in a statement. "We know CSPs are looking for ways to deploy quickly and with simplicity, maximizing the 5G user experience while leveraging minimally intrusive equipment."