Anticipating Strategic Growth Forum®, EY's Entrepreneur Of The Year®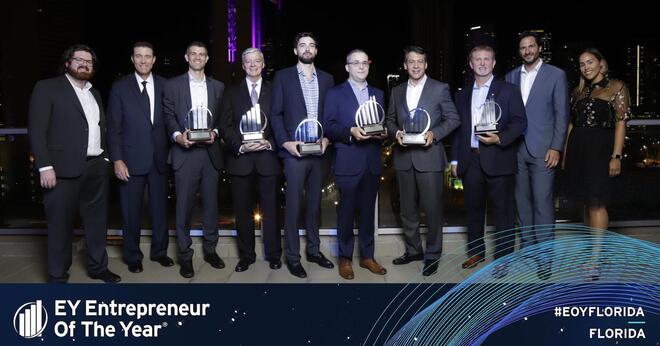 Check out the fun Ubicquia CEO Ian Aaron and the other Unstoppables had at EY's EOYFL Awards in Miami. Our congratulations to all the Florida and national winners headed to Palm Springs next week to build a #BetterWorkingWorld creating #LongTermValue together. With featured speakers including Simone Biles, Vernice "FlyGirl" Armour, Kristen Bell, Wayne Brady and the Black Eyed Peas, it's going to be a great time.
Read more about the program here.