Creating Safer, Greener Communities Using LED Streetlights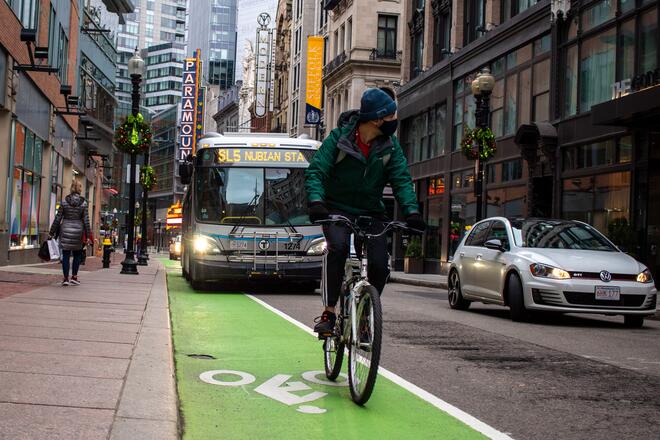 Opportunity to Fund Projects Through Safer Streets For All Federal Grants
In the United States, street lighting consumes as much electricity each year as 1.9 million homes (Boston Globe). Cities can dramatically cut that number while making communities safer and more eco-friendly. Thanks to the Safe Streets for All Grant Program under the Infrastructure Investment and Jobs Act, communities can get access to federal dollars to fund LED conversion projects. The program's goal is to improve roadway safety, reduce or eliminate fatalities and injuries, while also helping make a positive environmental and social impact. LED streetlights, when integrated with advanced lighting controls, not only enhances public safety, and reduces crime but also propel communities toward meaningful climate action.
Control Streetlights to Improve Road Safety
The Safe Streets for All program focuses on local initiatives to prevent death and serious injury on roads and streets, often referred to as "Vision Zero". Created by the U.S. Department of Transportation's (DOT) National Roadway Safety Strategy, the SS4A grant provides $5 billion over five years in funding to support continued progress towards the ambitious goal of zero roadway fatalities.
In FY22, 12 SS4A Implementation Grant awards were given to support LED streetlights projects under the Safe Streets for All program. These projects identified lighting as a powerful way to enhance community well-being:
Enhanced Visibility and Safety: LED streetlights emit a bright and crisp light that significantly improves visibility on roadways, sidewalks, and public spaces. This heightened visibility creates an environment where residents feel safer, reducing the risk of accidents and criminal activities.
Reduced Energy Consumption: The energy-efficient nature of LED streetlights, especially when combined with lighting controls that can add as much as an additional 40% energy savings, is a game-changer for communities aiming to lower their carbon footprint. With a remarkable reduction in energy consumption compared to conventional high pressure sodium streetlights, LED streetlights demonstrate an unwavering commitment to sustainability.
Longevity and Cost Savings: LED technology boasts an extended lifespan, minimizing the frequency of replacements. This translates to reduced maintenance costs, few trucks on the road emitting greenhouse gases and more budget allocated toward other community initiatives. Adding dimming controls further increases LED lifespan by as much as an additional four years.
LED Streetlights with Lighting Management Systems Qualify for Safer Streets For All Grants
The Safe Streets for All Grant is a powerful opportunity for communities aspiring to create transformative impact. This grant opens doors for municipalities, metropolitan planning organizations (MPO), and community leaders to embrace cutting-edge solutions that enhance public safety, support crime reduction, and drive climate action.
Public Safety: Well-lit streets contribute to safer neighborhoods by deterring criminal activities and creating spaces where residents can move confidently. This includes people driving cars, pedestrians walking and a mixture of other modes of transportation such as scooters, bicycles and more.
Crime Reduction: Proper illumination reduces shadows and blind spots, contributing to a more secure environment and deterring potential criminal behavior. In some instances, light levels can be adjusted up or even turned off, depending on the needs of the emergency response teams.
Climate Action: LED streetlights, known for their energy efficiency, directly contribute to reduced energy consumption and greenhouse gas emissions, aligning with local and global climate goals.
Public Health and Environmental Stewardship: Eliminating over-lit conditions reduces light pollution while also having a positive impact on human health. Promoting dark sky considerations isn't just a good thing for stargazing, it helps people live a healthier life.s
Dark Sky Protection, Lumen Longevity: Most LED streetlights are designed to intentionally deliver more lumens than advertised. This could be as much as 142% more lumens in the first few years following installation. Over time, the lumen output will depreciate. Installing lighting controls enables cities to optimize the lumen level to save energy, reduces cost and reduce light pollution. Without lighting controls, LED streetlights fall short of their full impact potential.
The journey toward safer, greener communities begins with action. The Safe Streets for All Grant will be issuing its third Notice of Funding this fall. Applicants have three more grant cycles to secure federal funding to harness the power of LED streetlights with lighting controls. By applying for the grant, you can spearhead projects that redefine your community's landscape, making it safer, more energy-efficient, and aligned with a sustainable future.