Can Streetlights Help Bridge the Digital Divide in Connected Cities?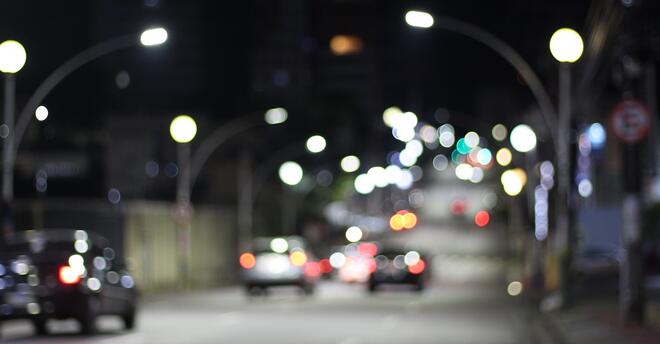 The digital divide reaches from developing countries and rural regions to the heart of the largest U.S. cities. Since connectivity is increasingly vital to social and economic inclusion, the need to close the gaps is more critical than ever. Streetlights can help by providing quick and cost-effective infrastructure for wireless broadband deployments where traditional build-outs don't make business sense.
The digital divide separates people with internet access from those without. It is caused by a range of factors: the availability, accessibility, affordability and quality of services, as well as levels of digital literacy due to age, gender, culture, income or education.
The Federal Communications Commission estimates 21 million people in the U.S. don't have an internet connection. More than a quarter of those live in rural places where the return on investment isn't sufficient for network companies to deploy infrastructure. We're still a long way from universally connected communities everywhere.
The global COVID pandemic highlighted the severity of the digital divide as people needed to access telehealth services and children's schooling went online. One in five youth aged 13 to 17 were often or occasionally unable to do their homework because of unreliable internet access, and 12 million children had no internet access at all.
So what can be done about it?
Covering the Cost of Connectivity
Awareness of the digital divide has grown in recent years, though many local and national policies remain outdated and don't address digital disparities. The main hurdle for municipalities that want to close the gap is funding, especially those already juggling competing priorities with limited budgets.
Fortunately, the American Rescue Plan Act includes funding for "investments in water, sewer, and broadband infrastructure," and has been releasing its $350 billion to state and local governments since May 2021. The state funding portion is approximately $195 billion, with $25.5 billion distributed equally among the 50 states and the District of Columbia. Local funding under the Act amounts to approximately $130 billion, divided equally between cities and counties. The federal government also allocated $65 billion to broadband through the Infrastructure Investment and Jobs Act.
What's the best, most effective way for communities to put those funds to work? Deploying fiber is a viable option, but there's no need to depend on fixed connectivity alone. A technology-agnostic hybrid approach provides the greatest connectivity for urban and rural communities, with LTE, 5G, mmWave, Wi-Fi and satellite technologies all part of the mix. 5G in particular will be key because of its low latency and high bandwidth, which cope better with data-intensive applications such as video streaming.
And with wireless technologies, there's no need for digging or trenching because the antennas are mounted above ground.
That's where streetlights come in.
Use the Infrastructure You Have
Streetlights offer a readymade option for wireless broadband rollouts because they're already everywhere — in big cities and small towns. They're evenly distanced from each other and stand at the ideal height for wireless connectivity. Attaching small 5G antennas or mmWave repeaters to streetlights is much faster and more affordable to attach than building new cell towers or laying fiber. There's no construction required and, once the hardware is installed, it can start delivering connectivity in minutes.
Mounted on streetlights, wireless infrastructure blends into the existing environment instead of intruding on it — while increasing the value of municipalities' past investments in lighting.
Wireless access points are also capable of more than just internet connectivity. They can be used to control the streetlights themselves with advanced dimming and other capabilities that reduce energy consumption — saving money and contributing to environmental sustainability goals. They can support sensors as well to monitor weather conditions, air quality, noise levels and a whole range of other factors that affect quality of life in a community. Put simply, connected streetlights can be transformed into multipurpose infrastructure for smart cities.
Faster, Smarter, Cheaper
The business case for connected streetlights is catching on. AT&T and Verizon both are adding small cells to existing streetlights in several U.S. cities. And where mobile network operators like these aren't yet rolling out streetlight radio, some municipalities are looking to do so themselves or through public-private partnerships.
The digital divide urgently needs to be addressed. Universal internet access does more than merely get citizens online: it reduces other connectivity-related inequities of race, income, age and gender. It provides reliable, affordable access to critical public services like health and education. Streetlights hold the key to unlocking broadband internet for our country, offering a compelling alternative to slow, expensive conventional network infrastructure deployments that mar urban landscapes. The funding is available to take advantage of the connected streetlight opportunity now. It's up to us collectively to seize it.