Ubicquia Partners with MCA to Build Safer Cities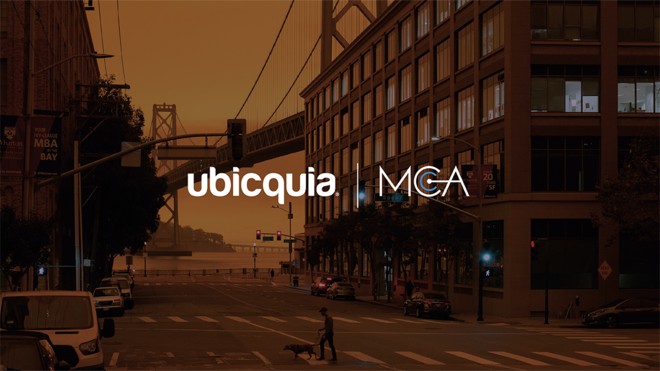 FT LAUDERDALE, Fla., March 22, 2023 /PRNewswire/ -- Ubicquia®, Inc., a company dedicated to making intelligent infrastructure platforms for public safety and grid resiliency, today announced a partnership with MCA, a trusted advisor for wireless communications, data, and security solutions. The deal strengthens Ubicquia's go-to-market capabilities by adding a world class public safety partner. In return, MCA adds Ubicquia's UbiHub® multi-purpose smart city and UbiCell® street lighting management platforms to its portfolio.
New technologies like artificial intelligence, video analytics, and security software have the potential to be game changers for cities. The collaboration between Ubicquia and MCA ensures cities get innovative technology coupled with the expertise they need to build, deploy, and operate sophisticated public safety systems.
"In the past, our team installed edge IoT devices with supporting infrastructure inside large cabinets that were bulky and heavy. The UbiHub is a faster and safer deployment that provides MCA with a scalable solution to support everything from communications infrastructure to camera systems to environmental sensors. Pairing our portfolio of safety and communications products with Ubicquia's allows MCA to better serve customers," said Drew Weston, MCA's Director of National Accounts.
Ubicquia's intelligent streetlight platforms simply plug into the NEMA socket on top of streetlights. They self-provision and start delivering data on network connectivity, lighting, situational awareness, and traffic in minutes. The platforms give customers the flexibility to choose Ubicquia cameras or integrate other situational awareness or license plate recognition technology. They are built to provide cities with a simple and cost-effective way to deploy multiple smart city applications. Today Ubicquia platforms are used by more than 550 customers, including some of the largest cities and utilities in the US.
"MCA understands what it takes to build systems that first responders and citizens can rely on. They bring incredible expertise to each project they undertake, particularly in the areas of security and data analytics," said Stephen Patak, Chief Revenue Officer of Ubicquia. "We are thrilled to partner with them."
Ubicquia and MCA have collaborated on projects in Tennessee, Louisiana, and Texas. They successfully worked on lighting improvement projects and developed pilots that pair metadata from the video systems and the UbiHub to provide insights on how and when people use public spaces. This synergy will help municipalities of all sizes demonstrate more value to the public they serve.
For over three decades, MCA has equipped over 65,000 customers with the necessary solutions to safeguard themselves and the communities they serve. Throughout the past decade, MCA has broadened its technology portfolio and deepened its expertise, becoming a reliable partner in addressing the most demanding mission-critical environments.
About Ubicquia
Ubicquia started with a simple idea: we can use existing streetlights and utility poles to make the world smarter, safer and more connected. Since then, the company has helped municipalities, utilities and mobile operators control lighting costs; accelerate 5G deployments; increase public safety; extend public Wi-Fi; and improve grid resiliency. Ubicquia's intelligent infrastructure solutions are compatible with more than 360 million streetlights and 500 million utility poles worldwide. We are dedicated to making technology that is easy to install and affordable. Visit www.ubicquia.com.
About MCA
MCA is one of the largest and most trusted integrators in the United States offering world class voice, data, and security solutions that enhance the quality, safety, and productivity of customers, operations, and lives. More than 65,000 customers trust MCA to provide carefully researched solutions for a safe, secure, and more efficient workplace. As your trusted advisor, we reduce the time and effort needed to research, install, and maintain the right solutions to make your workplace better. Our team of certified professionals across the United States deliver a full suite of reliable technologies with a service first approach. The MCA advantage is our extensive service portfolio to support the solution lifecycle from start to finish. www.callmc.com