Mobile industry leader Ralph de la Vega joins board of Ubicquia as vice chairman
Former AT&T Vice Chairman to Leverage Extensive Background and Experience in Driving Ubicquia Forward
Ubicquia®, the global leader in simply smart, simply connected network and IoT platforms for smart cities, today announced that widely respected mobile industry executive Ralph de la Vega has joined its board of directors as vice chairman. His distinguished career includes 42 years with AT&T Inc., where he served as vice chairman, CEO of AT&T Business Solutions and International, and president and CEO of AT&T Mobility. Under his leadership, AT&T became one of the world's leading smartphone and mobile Internet providers and expanded into new growth areas including connected cars, home security and automation.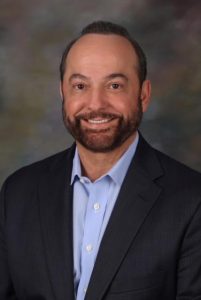 "The Ubicquia platform solves some of the biggest challenges global providers are facing today with respect to cost, time-to-market and customer service," said de la Vega. "Ubicquia is truly in the right place at the right time, as the current trends in conversion to LED lighting, IoT connectivity, and demand for bandwidth — particularly the push to bring 5G to fruition — will spark more small-cell development in the near future. The company's products are unlike anything currently on the market and deliver great value to customers who are being impacted by these trends. This combination of unique products and market position compelled me to join Ubicquia's board, and I look forward to helping guide the company forward on its path to broad global market adoption."
Ian Aaron, Ubicquia CEO, said, "We're honored to have Ralph de la Vega join our board. I am excited to be working closely with Ralph to leverage his extensive network and experience as an operator and innovator, as we position Ubicquia at the intersection of streetlight conversion to LED, small cell deployments and smart city services. Ralph's passion for our products and knowledge of our market sectors is another validation of Ubicquia's technology and business as enabler and game changer for municipalities and utilities worldwide."
Added Lowell D. Kraff, Ubicquia chairman, "Ralph brings to Ubicquia a wealth of experience and knowledge at the board level, having served as AT&T's vice chairman and as a director for other Fortune 100 companies. We are building a world-class team at Ubicquia, and nobody better exemplifies 'world class' than Ralph de la Vega."
Next week, at Mobile World Congress Americas in Los Angeles, Ubicquia will be demonstrating its Ubicell, Ubihub™ and Ubimetro™ products that leverage existing streetlight infrastructure to bring light control, smart city and small cell services to municipalities and utilities around the globe. Ubicquia will exhibit in the South Hall, Stand S.2150, at the show, being held September 12-14, 2018, at the Los Angeles Convention Center.
About Ubicquia®
Ubicquia offers municipalities, utilities, and network operators a cost-effective, and modular platform for deploying broadband and smart city services. Ubicquia's Ubicell, Ubihub™ and Ubimetro™ products replace the existing photocell and are compatible with more than 360 million streetlights globally.
Ubicell is a streetlight network and IoT router that provides advanced light control, utility metering, tilt sensing and public WiFi via a simple and cost-effective plug-in module.
Ubihub is a streetlight gigabit switch with integrated ARM processor that provides power-over-Ethernet (POE) connectivity to third-party sensors including cameras and digital signage and is designed to scale video and audio edge processing applications.
Ubimetro is a Qualcomm-based streetlight small cell designed to simplify the densification of mobile networks. It does not require pole replacement, has integrated fiber, Ethernet and PLC backhaul, and can support LAA and CBRS services.
To learn more about how Ubicquia can make your city simply connected and simply smart, visit www.ubicquia.com.