GE Current sells CityIQ platform for smart cities to Ubicquia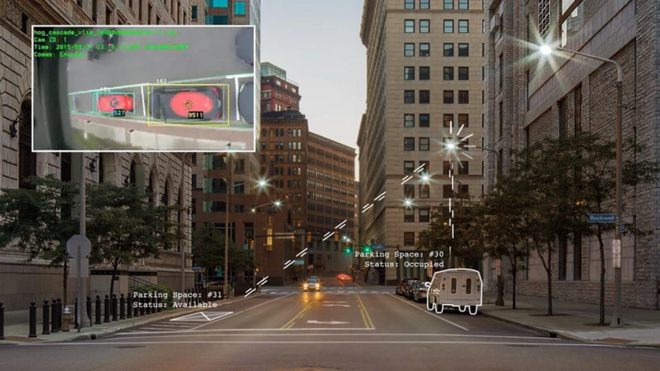 May 5, 2020, LEDs Magazine - Murry Wright - GE Current will hone its focus on SSL with the deal to sell the CityIQ platform, while Ubicquia will add capabilities to its smart-city portfolio such as video monitoring for safety and traffic optimization.
Ubicquia has announced that it is acquiring the CityIQ smart city platform from GE Current, a Daintree company. The deal includes products, intellectual property (IP), operations contracts with municipalities, and employees that will move to Ubicquia. The deal will greatly expand Ubicquia's smart-city portfolio while allowing GE Current to focus on LED-based lighting, Daintree connectivity, and the outdoor, solid-state-lighting (SSL)-centric connectivity LightGrid technology.
We've covered CityIQ in depth numerous times, and most exhaustively just more than a year ago in an article about the smart-city deployment located in San Diego, CA. Current and its partners AT&T and Intel were jointly behind the project that placed smart nodes on street-light poles and enabled applications ranging from traffic management to parking optimization to ultimately crime solving — although criminal surveillance was not an original key goal of the project. Ubicquia will now manage projects such the one in San Diego and seek to sell CityIQ alongside the company's other smart-city offerings.
"CityIQ is an ideal fit with Ubicquia's portfolio of street-light smart-city and small-cell solutions including our Ubicell, Ubihub, and Ubimetro," stated Ubicquia CEO Ian Aaron. "In addition, the CityIQ team brings deep relationships with key smart-city stakeholders and public sector thought leadership on how CityIQ and artificial intelligence (AI) technology can align with a city's open data and privacy policies. I am looking forward to integrating our teams, expanding CityIQ capabilities, and making Smart City AI scalable and affordable for cities of all sizes."
Still reading between the lines, the sale by GE Current is curious given the company's focus on connected and intelligent lighting in recent times. The explanation is found in an article we wrote about a trial in Portland, OR, predating the San Diego article. CityIQ in essence only shared a location on a pole and power with LED street lights. The cellular network connection was dedicated to the CityIQ platform and the platform was optimized for video capture. Many smart-city applications use a simpler network put in place to control and monitor LED street lights and possibly to also host other applications such as traffic monitoring.
Indeed, Jim Benson, director of strategic marketing and intelligent environments, said the CityIQ platform was not necessarily a good fit for the rest of the Current portfolio. He said CityIQ needed specialists to sell, install, and manage the technology and new additions such as support for 5G mobile small cells. Ubicquia is better aligned with those tasks.
We did wonder briefly if the deal indicated any intention on the part of Current to exit the outdoor lighting business, especially since the company is using Daintree in its formal name and Daintree has been a smart lighting technology associated with indoor SSL applications. Benson, however, said Current remains committed to the outdoor market as well as the indoor market. Benson said, "We just want to be a really good LED lighting and lighting controls company."
And there lies part of the issue. Current also has more traditional outdoor connected SSL technology in the form of the LightGrid platform. That technology enables control and monitoring of street lights, utility-grade energy metering, and more. The company supports multiple connectivity options for LightGrid including a wireless mesh option and the new Cat-M subset of LTE or 4G mobile technology designed specifically for Internet of Things (IoT)-type applications. Current offers LightGrid to municipalities, utilities, departments of transportation, and the like.
Benson also said Current will be offering the Daintree-based technology to commercial customers for outdoor usage. That offer will primarily be for a company that utilizes Daintree indoors and would like to connect its outdoor facility lighting via the same platform and management console.
Back to CityIQ, Current had spent considerable effort building up an ecosystem of software partners to support the various applications envisioned for the platform. Benson said it would be up to Ubicquia to determine which partners to support, but that the company already had relationships with a number of the Current partners.
"We are pleased to pass the reins of the CityIQ business to Ubicquia," said Manish Bhandari, president and CEO of Current. "They are an excellent fit for our people, the technology, and for the platform's customers. By adding CityIQ to Ubicquia's other technology, they will jointly be better positioned to accelerate solutions for cities solving their most pressing public health and safety issues." It's worth noting that Bhandari just joined the company back in December but has already made some bold moves.